Visonic 0-103328 GB-502 PG2 Wireless Glasbrudsdetektor
Brand:
Visonic
ADI #:0-103328
Model #: 0-103328
Name: Visonic GB-502 PG2 Wireless Glass Break Detector
Cutting-edge glass-break detection technology delivers near-zero false alarm rate
Acoustic pattern recognition technology provides 360° coverage
Maximum detection range for plate, tempered, laminated, wired, coated, and sealed insulating glass: 7.6m / 25ft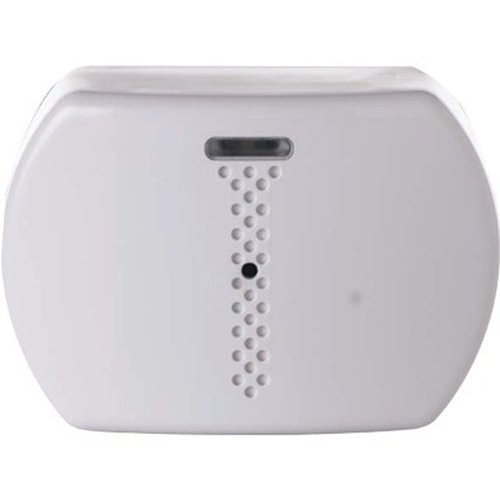 Product Overview
General Information
With this exceptionally smart detector, you get immediate notification of a broken window or glass door. Its unique detection capabilities deliver unprecedented dependability, identifying sounds that other detectors might miss - without the hassle of false alarms.
This added layer of advanced security for the exterior of your home or business lets you take quick action to protect your property, prevent damage to contents, and avoid unnecessary costs.
Main Features
Cutting-edge glass-break detection technology delivers near-zero false alarm rate
Acoustic pattern recognition technology provides 360° coverage
Maximum detection range for plate, tempered, laminated, wired, coated, and sealed insulating glass: 7.6m / 25ft
PowerG two-way Frequency Hopping Spread Spectrum FHSSTDMA technology provides marketleading wireless robustness and reliability
Large transmission range enables repeater-free installations
Battery life up to 5 years with typical use
Visible link quality indication shown on the device reduces the installation time
Compatible with PowerMaster systems and PowerG receivers
Category : Glass Break Sensors, Intrusion, Produkter, Shock & Sound Sensors, Wireless Intrusion
Specifications
Generel information
Produktnavn
GB-502 Glass Break Detector
Fysiske egenskaber
Formfaktor
Ceiling Mountable, Wall Mountable
Diverse