Apollo 45681-331APO XP95 Series, Loop-Drevet Lydgiver, Sokkel 91dB A, Rødt Blink og Hvidt Hus
Brand:
Apollo Fire
ADI #:45681-333APO
Model #: 45681-333APO
Name: Apollo 45681-333APO XP95 Series Loop-Powered Visual Indicator Base with Isolator, Red Flash and White Body
Visual indicator flash rate of once per second
Synchronisation of visual indicator flash
Individual and group addressing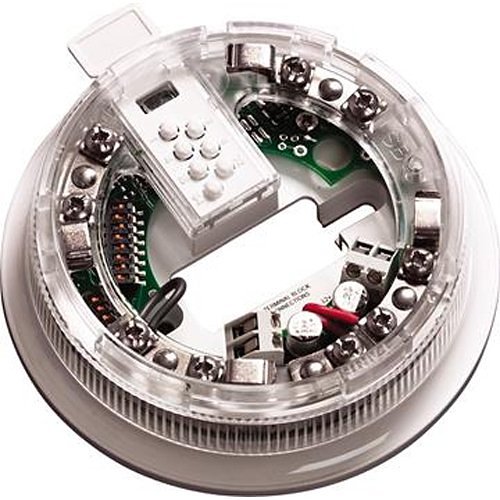 Product Overview
General Information
The Visual Indicator Base is a loop-powered visual indicator combined with a standard Intelligent Mounting Base. It is used to signal a fire alarm in enclosed areas. The visual indicator base can be used with either a detector fitted or with a cap as a stand-alone alarm device.
Main Features
Visual indicator flash rate of once per second
Synchronisation of visual indicator flash
Individual and group addressing
Unique visual indicator self-test
Loop-powered
Built-in Isolator
Category : Detector Parts & Accessories, Fire, Fire Detection Devices, Produkter
Specifications
Generel information
Fysiske egenskaber